Hunan Herexi Instrument & Equipment Co., Ltd. is a high-tech enterprise which has set up R&D department, production,sales for laboratory equipment. We do have ISO9001 quality management certification, CE certification and ISO13485 medical quality management certification. All of our equipment is produced by these standards. That's why most customers choose our equipment.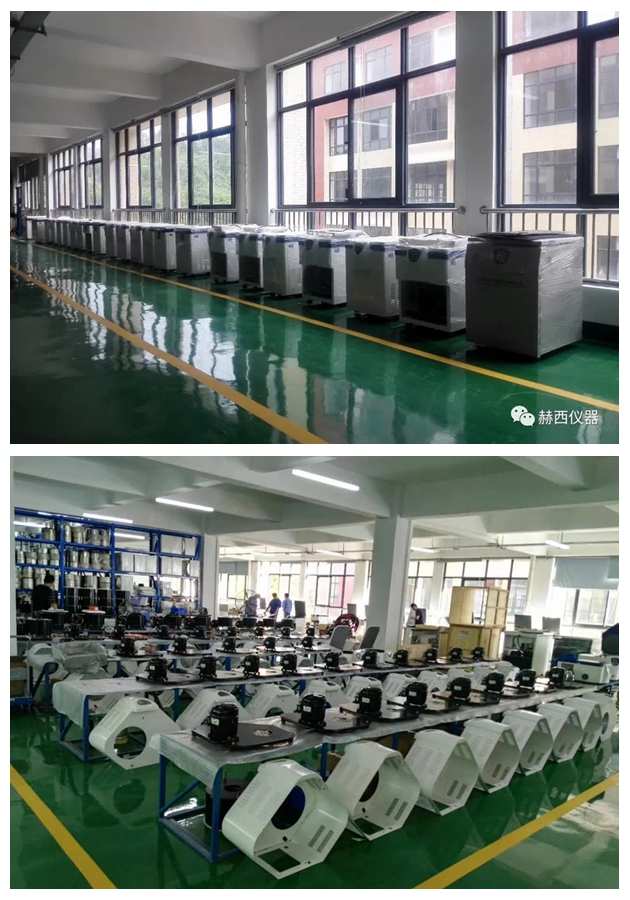 Recommend equipment:
3H series intelligent high-speed refrigerated centrifuge is our best selling instrument. The Max RCF is 39900Xg with 12*1.5/2.0ml fixed angle rotor.
Moisture Anaylzer was developed by Herexi can test the fluid content easily and quickly with 0.01% accuracy. Expecially in Rubber industry.
Vacuum centrifugal concentrator of ZLS series, combine the centrifugation, vacuumizing and heating, evaporate solvent to efficiently recover biological samples or analyze samples. Email: Laurent@hexi17.com